MediaLogic Dubai, a technology integrator for creative solutions, is pleased to announce that it is the official distributor of IQboard and Q-nex in the UAE. Authorized Distributor of IQboard and Q-nex in the UAE
IQ is a leading audio visual equipment supplier and solution provider serving both educational and business applications. We offer an extensive product line designed to facilitate local and remote interaction and collaboration, empowering education institutions and enterprises alike. For education, we provide a comprehensive suit of audio visual equipment, including the IQTouch interactive flat panel display, IQBoard interactive whiteboard, and the IQ Podium interactive pen display. show more>>>
As an audio video company, IQ offers K-12 schools, higher education, and businesses of all kinds. Also, IQ offers customized technology solutions tailored to your needs. These audio visual solutions optimize spaces and empower connections in a way that sparks growth. From interactive touchscreens and lecture capture to wireless sharing and control interfaces, IQ makes learning, teaching and business interactions smarter..
VIEW MORE
Powerful R&D Capability
16+ years technical accumulation enables us to consistently deliver innovative products that customers love to use.
High Quality Product
IQ implements high-standard quality control for every individual product it produces.
One-stop AV Solutions
IQ offers solutions that allows deployment of IQ products or integration with exiting devices with remote and unified control for education or business application.
Professional Service
IQ delivers excellent pre and after-sales service with quick and all-out response to meet customers' needs.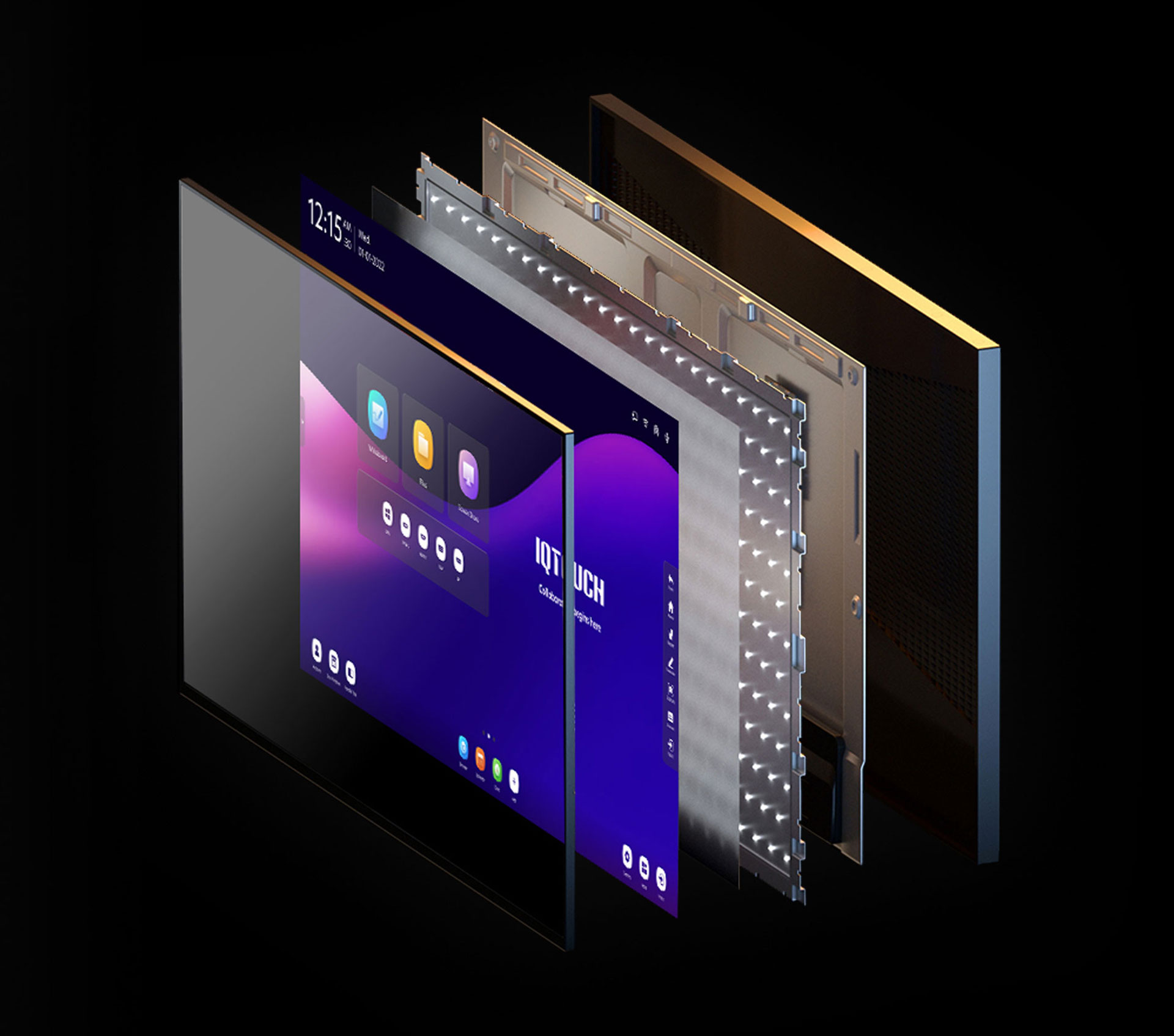 The Unbeatable Technology on IQTouch IFP
Optical bonding is the process of bonding the LCD panel to the glass surface with a highly transparent liquid adhesive without an air gap. The space between the display and the front screen is filled with the optical clear adhesive, which significantly improves the image display and writing experience.
At IQ, we offer a range of interactive display solutions designed to enhance engagement and collaboration in education and business settings. Our products are carefully designed to meet the needs of modern classrooms and meeting rooms, providing innovative solutions that are flexible, efficient, and cost-effective. The interactive display offers an immersive and collaborative learning and presentation experience, making it the perfect tool for educational institutions and businesses
Installation and Support
Our team of experts provides professional installation and training guides to ensure the IQTouch Interactive Flat Panel Display is integrated seamlessly into your classroom or conference room. We offer ongoing support and maintenance to ensure the system operates smoothly and efficiently.
VIEW MORE