SketchUp Studio
Higher Education Built for students, educators, and universities
Contact for pricing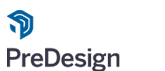 Our Account Maintenance Portal (AMP) now allows for increased bulk user upload (max 200 per session) and management in addition to the launch of the new offering.



CLAIM UPTO 50% DISCOUNT
mass laptop subscription service that will be available at a tiered price starting at a minimum of 10 seats per order.

Note : SketchUp Studio for Universities Launch! Institutional Laptop Licensing to be replaced by SketchUp Studio for Universities on July 28th. Individual student and teacher laptops will be assigned named user subscription seats for use both on and off the school network.
| | Networked Lab Licenses | SketchUp Studio for Universities |
| --- | --- | --- |
| Modeling Platform | Desktop Only | Desktop and Web |
| Usable Offline | | |
| Enables remote work | | |
| Energy analysis | | |
| Climate insights | | |
| Cloud Storage | Unlimited | Unlimited |
| Support | Community Email Phone | Community Email Phone |
| Real World Site Information | | Core Ruby API & Extension Warehouse |
| Viewer | Basic Satellite Hi-res | Basic Satellite Hi-res |
| XR Headset Viewing | AR Mobile Viewer | AR Mobile Viewer |
| Interoperability | Professional | Professional |
| Extensibility | | |
| 3D Warehouse | Unlimited Downloads | Unlimited Downloads |
| 2D Design | | |
| Custom Styles, Custom Materials, Outliner | Advanced | Advanced |
| Dynamic Components | Create & Edit | Create & Edit |