Advance your workflow.
SketchUp Studio is the simplest way to confidently guide your creations along. Model your project with the popular SketchUp software, along with all of the analysis tools you'll need to build energy-efficient structures.
Trimble has been improving the Studio offering in order to make it more robust for AEC practitioners. V-Ray 5 and Trimble Scan Essentials are two brand new features to Studio that we're very excited about. Sefaira will be taken out of Studio and sold as a standalone product.
Trimble
Scan Essentials
Trimble Scan Essentials for SketchUp is the most complete point cloud solution for modeling from scan data. With this plug-in, you can easily import point clouds, view them, and model directly on the points during model creation using SketchUp's native toolbox. Whether you're importing data from terrestrial scans, mobile mapping, photogrammetry, lidar sensors, or drone imagery, the Trimble Scan Essentials plug-in makes your job simple and fast. It is the indispensable bridge from reality to finished models.
Scan Essentials for SketchUp is a jointly led project by both the Building Construction Field Systems group and SketchUp and is designed to seamlessly integrate point cloud data into SketchUp. BCFS is dedicated to the building construction technology industry. The team is made up of Layout, 3D Capture, and Mixed Reality solutions. Learn more at fieldtech.trimble.com.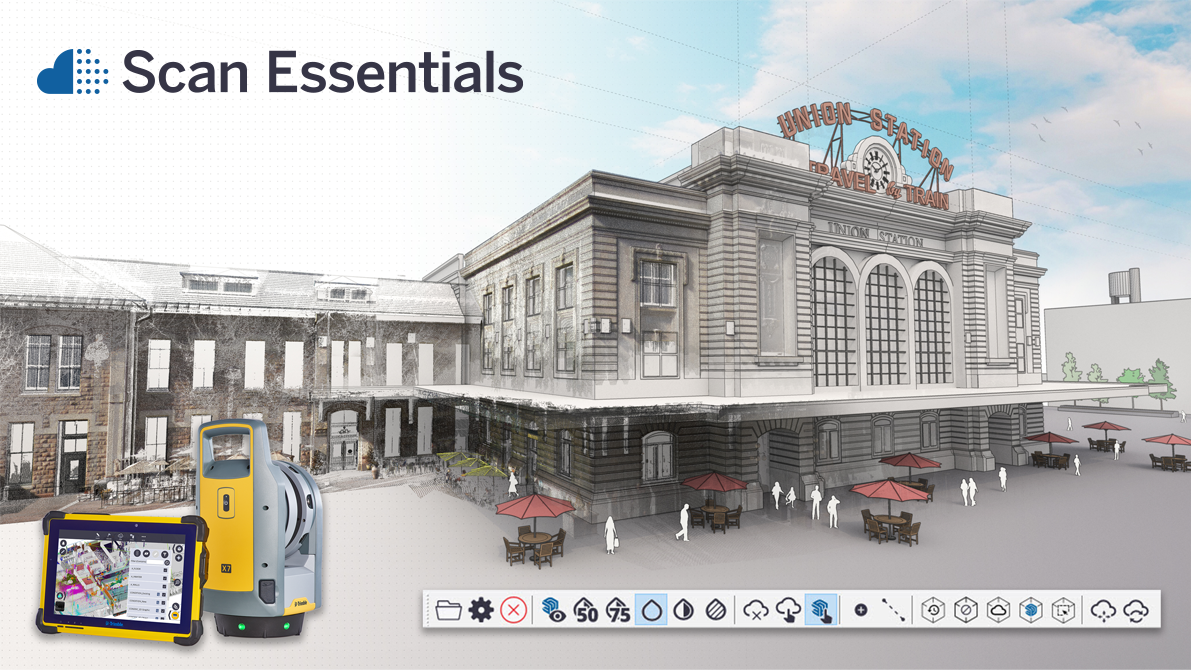 Buy SketchUp Studio
V-Ray 5
for SketchUp
V-Ray 5 for SketchUp is a photorealistic, mechanically dependent rendering solution that lets designers visualize their models more effectively. Additional features include V-Ray Vision real-time rendering, Chaos Cosmos for curated, render-ready 3D content, and Chaos Cloud connectivity.
CONTACT FOR PRICING
TRY FOR FREE